The new variant of Gunfighter (Mk.IV) is now available for ordering.
Gunfighter IV looks just like Gunfighter III, the difference is under the hood.
1. New generation clutch. No stiction soft start, and extra smooth movement.
2. Spring pre-tighteners. Before, the load was determined by the spring you had to install; now you have a lot more wide, yet precise control over it.
3. Blackbox Mk3. This is a new version of our powerful external controller. Increased frequency and on-board firmware algorithms drastically boosted productivity. The controller became truly intelligent.
Unlike before, when different external devices required flashing the Blackbox with different firmware, now it automatically detects connected devices and configures them.
4. New type of the connector (Rev. C) between the base and the grip. Its round shape allows rotation of the grip without the risk of damaging the contacts. Gold-plated contacts provide extended longevity.
Here is some Q&A related to the new product:
Q: Are Gunfighter Mk.IV variants in stock?
A: Yes. The shipping time is 1-3 working days.
Q: Are there any grips or accessories compatible with the new Gunfighter IV?
A: Cables, cams and springs are compatible with the new Gunfighter base. Stand-alone grips have to have rev.C connector. Such grips is not yet available for purchase. We plan to offer them in October.
Q: What about grip extensions (100 mm and 200 mm) and Omni Throttle adapter for Gunfighter IV?
A: Omni Throttle Adapter for Left- and Right-handed variants as well as grip extensions for Mk.IV bases will be available in the second half of September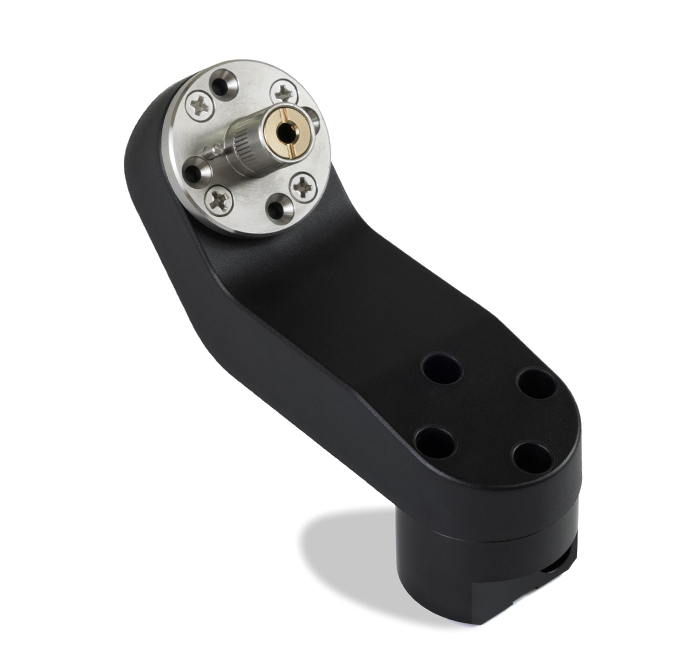 Q: Does UCM mounts for Gunfighter are compatible with Gunfighter IV?
A: Yes. UCM S-GF and UCM L-GF are compatible with Gunfighter IV.